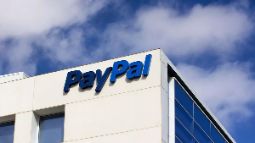 PayPal Business Account Services
PayPal is an electronic commerce company that facilitates payments between parties through online transfers. Do you want to create a verified PayPal business account for online transactions, and to withdraw funds into your local bank account in Nigeria? We are at your service. We handle all matters with urgency, discretion and security. We can also guide you to obtain a
US Dollar Card
for high volume online transactions.
With a verified PayPal Business Account
You can send money in dollars to your families and loved ones to withdraw in Naira at any ATM in Nigeria.
You can receive payments for your online service, globally. 
You can fund your account in Naira, and carry out transactions in dollars. 
You can purchase goods from popular online shops like Aliexpress, Amazon, Ebay, Shopify, Clickbank, WorriorPlus and more. 
You can bypass the services of middle-men, and handle your PayPal funds securely. 
You can carry out all forms of electronic payments and withdraw without restriction 
You can integrate PayPal payment system to your eCommerce website to receive payment from shoppers online 
We can create this PayPal Business Account for you, or you use our GUIDE to create it yourself.
Disclaimer: Paddy Digital Marketing is not a PayPal agent, and your PayPal online payment is subject to funds outflow limit placed by your bank.